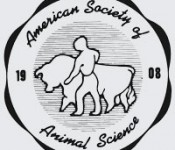 January 18, 2016 – ASAS is beginning to populate the 2016-2017 Board of Directors, 2016-2017 Committees and 2017 Program Committees. Nominations for open board and committee positions are due February 8.
To serve on the ASAS Board of Directors:
Most board positions are 3-year terms and are elected by the membership (Sectional directors are elected by the sections, JAS Editor-in-Chief is appointed, and Foundation Chair is elected by the Foundation). Leadership positions open in 2016-2017 include:
President-Elect
3 Director-At-Large Positions
Please send nominations or a statement of interest in running for one of these positions to Dr. Deb Aaron (ASAS Past President and Chair of Nominating Committee) at daaron@uky.edu or to the ASAS staff at asas@asas.org.
To serve on a 2016-2017 Committee or a 2017 Program Committee:
Please send your name and area of interest to President-Elect Dr. Deb Hamernik at dhamernik2@unl.edu or to ASAS CEO Dr. Meghan Wulster-Radcliffe at meghanwr@asas.org.
ASAS collects names for nominations to leadership positions and for service all year, but to be considered for service in the 2016-2017 cycle, please submit names by February 8, 2016.