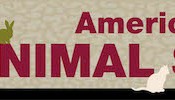 Join us for a Webinar on Thursday, April 17, 2014. Space is limited.
Dr. Vernon Toelle will cover a general description of the Bioresearch Monitoring (BIMO) inspectional compliance programs and the process of how a BIMO assignment in CVM is processed through the Office of Regulatory Affairs and back to the Center.
Title: Overview of CVM Bioresearch Monitoring Date: Thursday, April 17, 2014 Time: 12:00 PM – 1:00 PM CDT
After registering you will receive a confirmation email containing information about joining the Webinar.
———————
System Requirements PC-based attendees Required: Windows® 8, 7, Vista, XP or 2003 Server
Mac®-based attendees Required: Mac OS® X 10.6 or newer
Mobile attendees Required: iPhone®, iPad®, Android™ phone or Android tablet