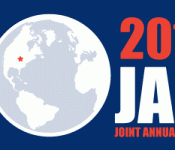 Dr. Rodger Johnson will receive the American Society of Animal Science Morrison Award at the ASAS National Awards Program on July 9. Johnson, a professor emeritus at the University of Nebraska-Lincoln, studies swine genetics. His research has improved swine health and production worldwide.
Johnson has authored over 125 journal articles and presented over 40 invited talks at venues around the world.
He has served in a number of leadership positions within ASAS, including Section Editor for Breeding and Genetics for the Journal of Animal Science and President of the Midwest Section.
Some of Johnson's more recent research could help producers combat a disease called porcine reproductive and respiratory syndrome (PRRS). In recent experiments, Johnson studied alternative approaches to evaluating immunity and genetic resistance to PRRS. This disease costs U.S. pork producers about $560 million annually.
Johnson received his BS degree from North Dakota State University and his graduate degrees at Oklahoma State University.
Throughout his teaching career, Johnson has assisted 41 graduate students in earning their degrees.
The ASAS Morrison Award is awarded to animal scientists who have made a meritorious scientific contribution or discovery in research in the field. The American Society of Animal Science is a professional organization that serves more than 5,000 animal scientists and producers around the world.
Media Contact:
Samantha Walker
ASAS Communications
samanthaw@asas.org / 217-356-9050