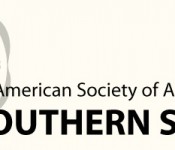 Dr. Betsy Wagner, an associate professor at Auburn University, has received the 2013 Outstanding Young Animal Scientist in Education Award from the Southern Section of the American Society of Animal Science. Wagner's research and teaching has helped Auburn University build a strong equine science program.
Wagner grew up on a farm and was active in 4-H and FFA programs early on. Wagner thought a career in equine nutrition would be a good way to work with horses. As an undergraduate at the University of Wisconsin-River Falls, Wagner took a year off to be an FFA state officer. During that year, Wagner gave talks for students of all ages.
"There was one FFA advisor that said 'you're really good at this, you should go into teaching,'" Wagner said.
As a graduate student at Texas A&M University, Wagner combined her passion for horses and teaching. Wagner knew of the university's reputation for helping students land in teaching positions, so she became an Aggie and earned a PhD for her research into trace mineral nutrition.
Wagner still studies equine nutrition, but her main focus is her students at Auburn University. As an associate professor in the Department of Animal Sciences, she teaches equine science classes and organizes student events. Wagner also reaches out to the community. Wagner writes a regular column for Alabama Cattleman magazine and serves as an advisor for the Alabama Farmers Federation.
"When you work for a land grant institution, you do a little bit of everything," Wagner said.
Last year, Wagner invited about 100 kids and their parents to visit Auburn for the first-ever "Horse U." Wagner's students showed the visitors how to wrap horse legs, check vital signs and estimate body weight. It was a day of hands-on education for the whole community.
Wagner teaches different equine science classes each semester. She said she could not pick a favorite course to teach. Each semester comes with new lessons and a new group of students.
"I seem to fall in love with those classes all over again," Wagner said.
The ASAS Southern Section Outstanding Young Animal Scientist in Education Award is awarded yearly to recognize contributions by educators early in their careers. This year's award was sponsored by Alltech.
Media Contact:
Madeline McCurry-Schmidt
ASAS Communications
217-689-2435 / madelinems@asas.org