ASAS Foundation Coffee Club
Supporting the ASAS Foundation has its "perks!"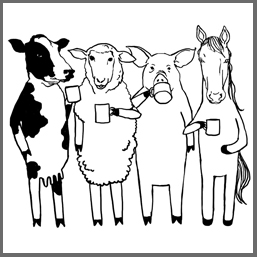 How it works:
Anyone can join! Members of the ASAS Foundation Coffee Club will receive a special travel mug. Use the travel mug at the ASAS Annual Meeting and get coffee refills in the exhibit hall. No mug, no coffee.
To join, go to ASAS eCommerce. With a $20.00 donation, you will earn unlimited coffee during the ASAS Annual Meeting. Undergraduate and graduate students can join the club for just $15.00 during the meeting. Or you can donate $40.00 for a full year in the club (coffee will be available for club members at all sectional meetings). We also will give you automatic membership in the club for one year for any ASAS Foundation donation over $50.00.
Membership in the coffee club is open to all meeting attendees. Coffee will be available to all club members whenever the exhibit hall is open.
So sign up, support the ASAS Foundation, and enjoy coffee during meetings all year long!